The Bright Start Pregnancy Program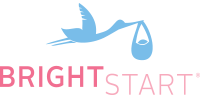 AmeriHealth Caritas Florida has a maternity case management program called Bright Start. The program provides nursing review and counseling, nutrition review, prenatal, delivery, postpartum services, and nursery care services in the hospital.
Bright Start combines scheduled written and telephonic outreach that provides point-of-contact notification of health needs to members. Bright Start uses provider and community programs, partnerships, and creative outreach strategies to facilitate member access to required services.
All obstetrics (OB) and Federally Qualified Health Center (FQHC) providers should refer to plan and state requirements below when caring for prenatal and postpartum members. For more information or assistance with members who are high risk or are not consistently getting prenatal care, contact Bright Start at 1-855-371-8076.
Pregnancy Notification Form
All prenatal and postpartum care requires the Florida Medicaid Pregnancy Notification Form (PDF) for proper and expedient payment of services. This authorization form covers three OB ultrasounds, all scheduled prenatal visits, and up to four postpartum follow-up appointments.
The Pregnancy Notification Form can be faxed to AmeriHealth Caritas Florida Bright Start at 1-855-358-5852, or submitted via the secure provider portal at www.navinet.net.
Keys to Your Care®
Keys to Your Care is a member outreach program that tracks and records prenatal and postnatal office visits and motivates our pregnant members to receive their routine pregnancy care. This program is designed to keep the member on track with her health and nutritional habits throughout her pregnancy, with the ultimate goal of delivering a healthy baby. After delivery, the member will continue to receive text messages and/or phone calls about her health and about the need for regular preventive care visits for her newborn through the 15-month well visit.
See how Bright Start and other care management programs can help members.