Pregnancy - Bright Start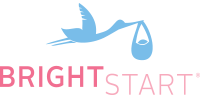 AmeriHealth Caritas Florida has a special program for pregnant members called Bright Start. We want to help you have a healthy pregnancy.
AmeriHealth Caritas Florida helps moms-to-be make healthy choices for themselves and their babies through the Bright Start program. Early and complete health care before your child's birth is the key to having a healthy baby.
The Bright Start program helps support our members during their pregnancies. Each woman enrolled in Bright Start will receive educational materials. Members can call our registered nurses with any questions or concerns during their pregnancies.
All high-risk members will be contacted by a nurse throughout their pregnancies. Our nurses make sure members get the health care they need to have healthy babies.
Bright Start is available at no cost for all pregnant members. For more information or to enroll, call 1-855-371-8076.
Sometimes women feel down or sad after having a baby. This is normal. Please ask yourself these two questions:
During the past month, have I often felt down, depressed, or hopeless?
During the past month, have I had little interest or pleasure in doing things?
If you answered "yes" to 1 or both of these questions, please call our Bright Start department at our toll-free number, 1-855-371-8076.
Keys to Your Care®
Keys to Your Care is a special texting and outreach program for AmeriHealth Caritas Florida members who are pregnant, brought to you by Bright Start, the AmeriHealth Caritas Florida maternity program.
Keys to Your Care will send you text messages every week during your pregnancy, and for the first 15 months after your baby is born.
Text MAMA to 85886 to join the Keys to Your Care program.
Join today. Don't have access to texting? Call us at 1-855-371-8076 to join Keys to Your Care.
Are you pregnant and struggling with addiction?
Get help by calling the Florida Born Drug-Free line.
1-800-945-1355, 4 p.m. – 10 p.m., seven days a week.