With us, it's about you.
Choose AmeriHealth Caritas Florida
Medicaid is a joint federal and state program that helps people with limited incomes and resources receive needed health care coverage.
We're on a mission to serve you and your family with access to the health care you need. AmeriHealth Caritas Florida is a Medicaid health plan that is part of the national AmeriHealth Caritas Family of Companies. AmeriHealth Caritas has been helping people get care and stay well for more than 40 years. We help our members manage their health and connect to community resources. We make care the heart of our work.
Our health care benefits put you and your family first.
They include: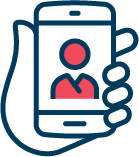 No-cost smartphone
Get a smartphone for your household at no cost to you! The phone includes monthly data and minutes and unlimited text messaging.*

Telehealth services
Have telehealth appointments at no cost to you! Connect with a medical or behavioral health care provider from the safety and comfort of your home.*

24/7 Nurse Call Line
We're here to help answer your health questions day or night, at no cost to you!
Access to urgent care
Get urgent care in our network at no cost to you! Avoid the long wait in the ER.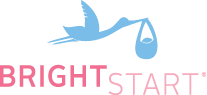 Health coach maternity program
Our nurses can support you during your pregnancy. Join our texting program for reminders and tips to help you have a healthy pregnancy!*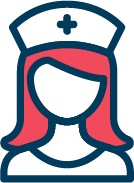 Specialized care management programs
Our nurses will help you manage your health conditions. Get step-by-step support for conditions like asthma and depression.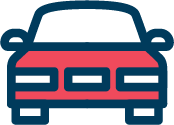 Transportation services
Get rides to your providers at no cost to you! Go to annual checkups, behavioral health services, urgent care, and the pharmacy for your medicines.

Waived copays
Get any covered medical or behavioral health service with no copay or cost to you!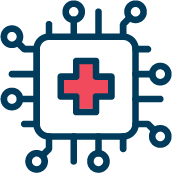 Health management tools
Use our mobile app or member portal to view your digital ID card, health history, and other key resources.*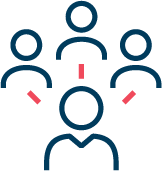 Support teams to help you
Our dedicated support team can help with your most urgent needs, like getting an appointment. Do you need food or housing, or have other basic needs? We work to connect you with community resources to help.
Want to learn more? Read our full benefits list (PDF) or search for a provider on our website.
---
How to enroll
To enroll with AmeriHealth Caritas Florida, you must be eligible for Florida Medicaid. The Florida Department of Children and Families (DCF) determines who is eligible for Medicaid. Contact the Florida Department of Children and Families at 1-866-762-2237 or apply for Medicaid online.
Choose AmeriHealth Caritas Florida as your health plan.**
If you are eligible for Medicaid, you will receive a letter from the Agency for Health Care Administration (AHCA) asking you to choose a plan.
To choose a plan, call a Choice Counselor toll-free at 1-877-711-3662 (TTY 1-866-467-4970) or visit the Statewide Medicaid Managed Care website.
AmeriHealth Caritas Florida is a Managed Care Plan with a Florida Medicaid Contract. The benefit information provided is a brief summary, not a complete description of benefits. For more information contact the Managed Care Plan.
*Limitations, co-payments and/or restrictions may apply. Benefits, formulary, pharmacy network, premium and/or co-payments/co-insurance may change.
**Proudly serving Indian River, Martin, Miami-Dade, Monroe, Okeechobee, Palm Beach, and St. Lucie counties.